Work For Us
Want to make a real difference to people in community
As an Amflo Care Services care assistant you'll play a vital role helping people in the community to live their lives independently in the comfort of their own homes.
Are you passionate about helping people in the community on a one-to-one basis? Do you have a natural calling to care for people?  Are you a naturally compassionate person who can assist adults of all ages who are in need of some extra help at home?   We would like to hear from you.
Previous Live-in care experience is essential.
We offer
competitive pay rates
training and a comprehensive induction
career progression opportunities
flexibility
Role and responsibilities of a live-in care assistant
As a live-in care assistant you will live in the client's home. Your primary role as a carer is to allow the person requiring care to continue enjoying a secure, comfortable and independent life within the familiar surroundings of their own home.
Your responsibilities may involve:
Assisting with administration of medication as prescribed and based on the customer's personal care plan.
Personal care – helping with getting in and out bed, washing, bathing, dressing and, when necessary, helping going to the toilet.
Household chores – help with tasks and chores around the home, such as vacuuming or preparing meals.
Running errands –assisting with tasks such as shopping or picking up prescriptions.
Companionship – provide company for our clients, treating them with dignity, patience and compassion at all times.
Steps to becoming a care assistant
Step 1: Complete our online application form (APPLY NOW)
Step 2: We will arrange face-to-face interview. At the interview, you will be asked questions on scenarios you may face to see how you would handle certain situations. Please bring your ID and other requested paperwork so this can be checked with your application.
Step 3: We will submit application for your Disclosure & Barring Service (DBS) check and you will pay for the check
Step 4: You will be invited to attend our training course to become a care assistant.
Step 5: Once your DBS has been returned we will arrange for you to shadow an experienced carer. This will give you hands-on experience of the role before you start.
Step 6: With good feedback from shadowing we will offer you a position, confirming your contract, start date and work times. You'll also receive your Amflo Care Services uniform.
Online Application Form: Apply Now
Join Our Team
Want to make a real difference to people in community, why not join our team today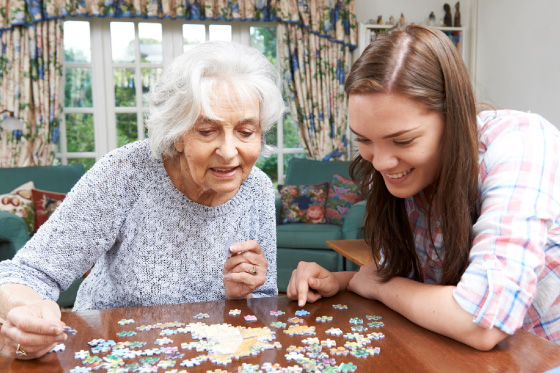 Work For Us